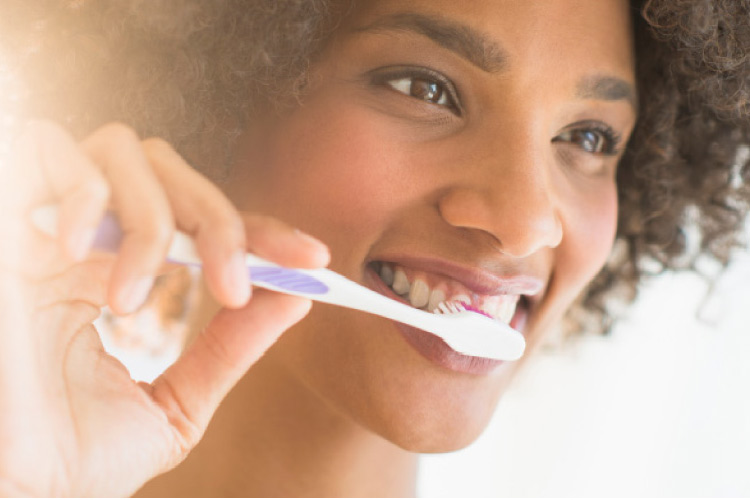 Need a New Year's resolution you can actually stick to? Turn your oral health around in the new year with our help! In this blog post, we've got some tips to get you started on the right track.
Brush Better
How much thought have you given to your tooth brushing routine? So many of us are simply going through the motions, without a thought about how we might be able to maximize the impact of this everyday action. Believe it or not, there are things that you could be doing wrong, that would lead to a less effective brush. But let's focus on what you should be doing right. It's key that you're brushing at least twice every day, including before bed at night. Be sure to brush for a full two minutes each time, and hit every surface of the tooth when doing so.
Eat Healthy
Reforming your diet is always a popular resolution. This year, don't focus on your waistline, but the health of your gum line. If you eliminate cavity-causing foods like overly starchy or sugary foods and drinks, and swap them out for beneficial, tooth-strengthening options, you'll see results in a healthier smile, and a healthier body overall!
Straighten Your Smile
Make 2020 the year you finally straighten your smile. Not only can clear aligners address a number of dental issues, but you'll get a confidence boost–guaranteed! Here at Midtown Dental, we offer ClearCorrect Therapy, a straightforward and non-invasive process that'll give you your dream smile. Learn more and request a consultation on our website.
Schedule 2020 Appointments with Midtown Dental
Last but not least, make visiting our office a priority. Without a biannual visit to the dentist, you just can't maintain a healthy smile on your own. If you don't have visits for yourself and your family on the books yet, give our office a call or request an appointment online.
Contact Us