Modern Dentures in Logan, UT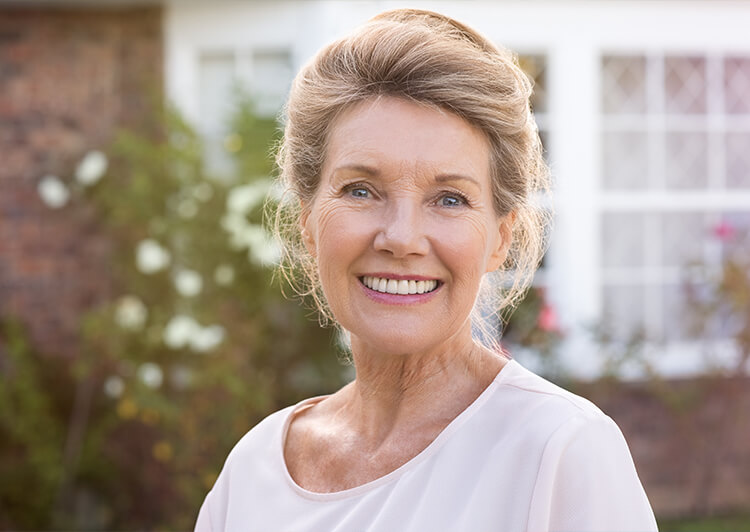 Are you missing most or all of your teeth? We provide a wide range of denture options to help you get your smile back—including its appearance and functionality! During a one-on-one consultation, our team will recommend which type of denture is right for you, your lifestyle, and your budget. Call us today to book your visit!
Contact Us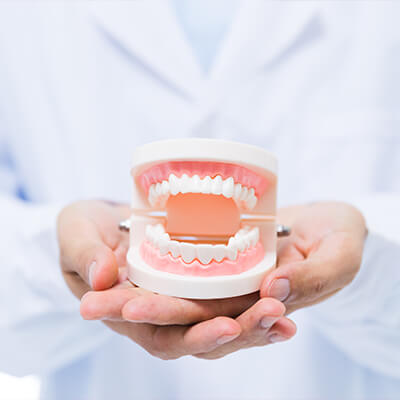 Traditional Full & Partial Dentures
We can fit patients for both full and partial dentures. Full dentures replace a complete arch of teeth and partial can replace just the teeth you're missing. Thanks to advancements in dentistry, dentures are now more natural-looking and comfortable than ever before. Full dentures fit snugly on the gumline with the help of extra-strength denture adhesives. Partial dentures usually have a metal apparatus that connects to existing natural teeth for support.
Implant-Supported Dentures
Do you have uncomfortable, ill-fitting dentures that slip and slide throughout the day? We offer dental implant placement for denture stabilization. Dental implants are small titanium posts that are placed into the jawbone to act as replacement tooth roots. Dentures usually require four to eight implants to attach to depending on a patient's bone health. Once the implants fuse with the jawbone, patients can simply snap their dentures securely in place onto the implants.
Denture FAQs
Which Dentures are Right for Me (Full or Partial?)
Full dentures are for replacing a complete arch of teeth. Meaning a patient has no natural teeth left. Partial dentures are used for patients that still have some remaining natural teeth.
Do Dentures Hurt?
Dentures do not hurt. However, your bone density can change over time causing the fit of your dentures to change. This can lead to some mild to moderate discomfort. If this is the case, you may need to come in to have a denture fitting.
Will Insurance Cover Dentures?
It's hard to say since coverage varies from company to company. Before we move forward with your dentures, we can get in touch with your insurance provider and check your coverage for you. We'll provide you with a detailed invoice denoting your insurance coverage and expected out-of-pocket costs.