Dental Implants in Logan, Utah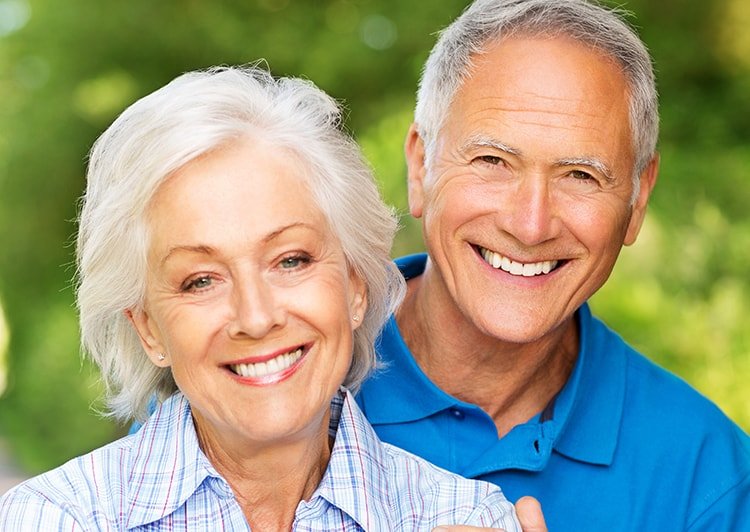 If you've missed out on your favorite foods and stopped smiling for pictures because of missing teeth, let us help you reclaim your smile and get back to enjoying your favorite things again! With dental implants at Midtown Dental, we can replace your missing teeth and give you back the full function of your smile. Implants look and feel natural, so you can be confident every time you flash your pearly whites.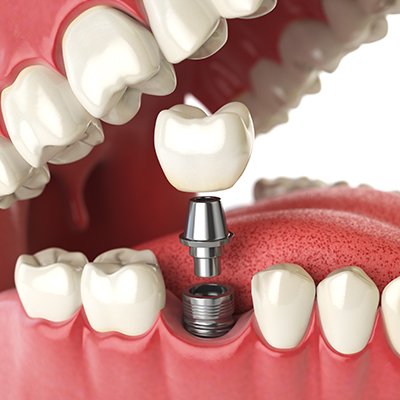 What Are Dental Implants?
When you have a missing tooth, it can disrupt even the most basic things like how you eat and speak. A dental implant sits in place of a missing tooth to complete your smile and restore function to your teeth.
Dental implants are small titanium screws and posts that we surgically place into the jaw bone where you are missing teeth. The titanium bonds with the bone over a period of a few months, creating a strong anchor for a restoration. We have a few restoration options and decide which to use after analyzing your unique needs.
Dental crowns are great for single-tooth replacements. A single crown sits on top of a single implant.
Bridges are excellent for those missing a few teeth in a row but not enough to need a denture. We anchor the bridge using implants and crowns, and the bridge contains a false tooth that completes your smile.
We use dentures when a patient is missing most or all teeth in an arch. We can use implants to support the denture, meaning there's no need to use messy adhesives to keep the denture in place.
Placing your implant and completing the restoration will take a few appointments. But in the end, we think you'll be very pleased with the look of your new smile!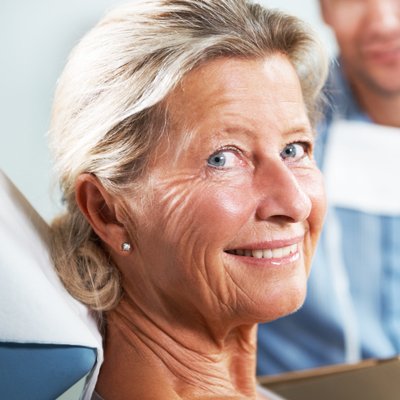 Benefits of Dental Implants
Look, feel, and function like natural teeth
Strong and secure, so you can continue to enjoy all you favorite foods
Eat and speak with confidence and ease again
Prevent shifting of surrounding teeth
Maintain facial shape and prevent cheeks from sagging
Keep your normal brushing and flossing routine – no special care required
Last a lifetime with proper care
Dental Implant FAQs
Am I a good candidate for dental implants?
The best way for us to determine if implants are right for you is to have you come in for a consultation. At your consultation, we'll take a closer look at your teeth and talk about your goals and lifestyle. This helps us decide if implants will work for your needs. We also use this time to determine the best restoration for your needs.
How much do dental implants in Logan cost?
The cost of dental implants depends on how many you need to complete your smile. At your consultation, one of our team members will go over your expected out-of-pocket costs and the financial options available to you. We go over this information before we begin any treatment. We'll work with you to ensure that you can get a healthy, fully functioning smile without breaking the bank.