Dental Cleanings & Exams
in Logan, UT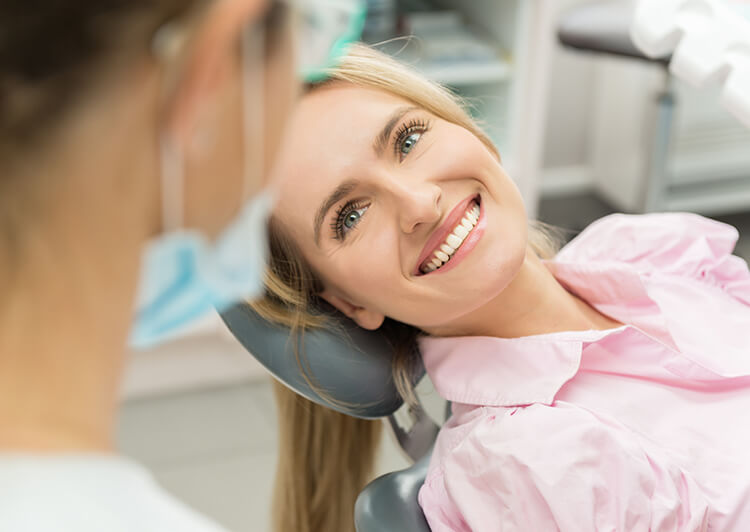 Following an oral hygiene routine at home is a step in the right direction in preventive dental care. But visiting Midtown Dental for a comprehensive dental exam and deep cleaning is going the full nine yards. With routine exams and cleanings, we can keep an eye on your teeth for your smile to stay beautiful and healthy. To schedule your dental cleaning and exam, contact our office today.
How often should I have my teeth cleaned?
Deep cleaning for your teeth should happen every six months. That equates to only two dental visits a year if you keep your teeth clean and healthy. While the general guideline for teeth cleaning is every six months, the health of your teeth may change. If the dentist notices a dental problem developing, they may suggest getting a dental cleaning more often.
What does the dental cleaning process involve?
The dental cleaning process is relatively quick, as it only involves a deep cleaning of your teeth and a comprehensive dental exam. The dental cleaning process starts with the exam. A comprehensive dental exam allows us to see the quality of your teeth and make sure we can proceed successfully. We will then remove the plaque and tartar off your teeth, apply a grit textured toothpaste, floss your teeth for you, and apply a fluoride treatment.
What are the benefits of regular dental exams?
There are other benefits of regular dental exams and cleanings besides leaving our office with clean teeth. These benefits include catching dental problems before they get worse, like cavities, or seeing early stages of gingivitis, a form of gum disease, and making a treatment plan to combat it. Dental exams are also a way for us to do a quick oral cancer screen. A comprehensive dental exam can let you know you're on the right path with your oral care. If you'd like to take that next step by scheduling a deep cleaning and exam with us, get in touch with our office!