Restorative Dentistry in Logan, UT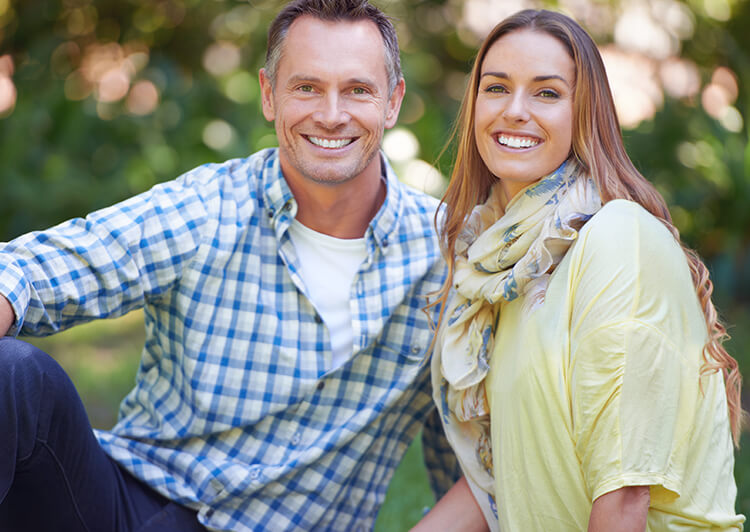 javascript:void(0);
Daily life takes a toll on your smile and it's quite common to need a few touch-ups in your lifetime. Midtown Dental offers high-quality, natural-looking restorative treatments to keep your smile both looking and feeling great. Call to schedule your visit with our restorative dentist in Logan today!
Restore Your Smile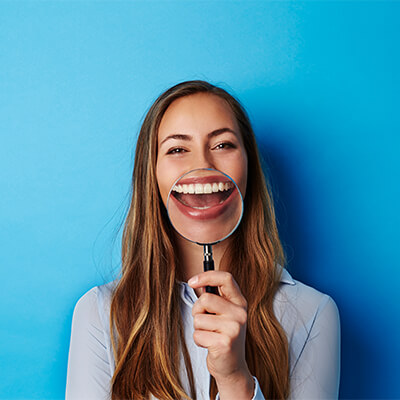 Tooth-Colored Fillings
Advancements in dental technology have significantly improved the dental fillings process. We offer composite, tooth-colored fillings to treat cavities. Composite fillings both blend in with your natural tooth and eliminate the mercury found in silver fillings.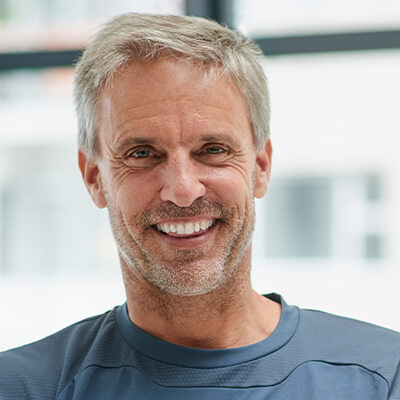 Dental Crowns
Dental crowns are tooth-shaped caps that can be used to fully cover the visible portion of a natural tooth or complete a dental implant. They are often composed of porcelain, as it has a unique ability to match the shade of your surrounding teeth.
Dental Bridges
If you're missing one or more teeth, a dental bridge may be used to complete your smile. Bridges consist of two or more dental crowns with false, porcelain teeth in between. The crowns will permanently attach to the teeth or dental implants surrounding your gap and the false teeth will fill in the empty space.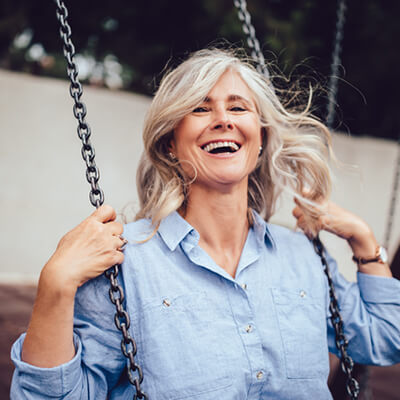 Full & Partial Dentures
Many people picture dentures as a full arch of false teeth, but they can be used to replace just a few missing teeth as well. Both full and partial dentures consist of a gum-like acrylic base with false teeth attached. However, full dentures are held in place with a dental adhesive, while partial dentures contain metal clips to hold them in place.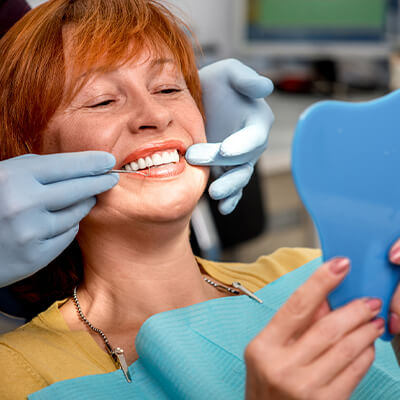 Start-to-Finish Dental Implants
Dental implants are small, screw-like structures that are surgically placed into your jawbone to serve as replacement tooth roots. Implants may be paired with a dental crown, bridge, or dentures to fill in the space left behind by missing teeth.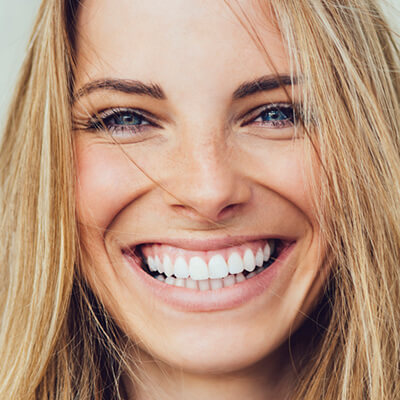 Tooth Extractions
While we do our best to keep your natural teeth in place, sometimes an extraction is necessary to maintain your oral health. Whether it's an emergency extraction or you're having your wisdom teeth removed, the affected area will be numbed with an anesthetic and we offer a variety of relaxing amenities to keep you as comfortable as possible throughout the procedure.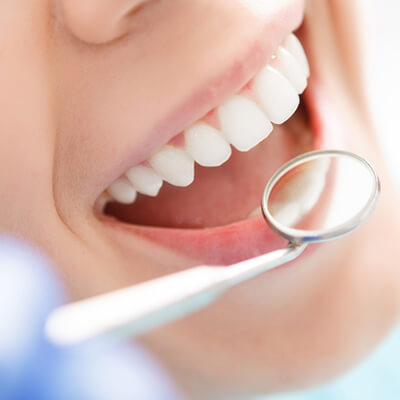 Root Canal Therapy
Though it often has a reputation for being an extensive procedure, it's actually fairly simple. First, the infected pulp of your tooth will be removed. Then, your canal will be carefully cleaned and sealed to prevent future infections. In many cases, root canal therapy has saved patients from losing their natural tooth.