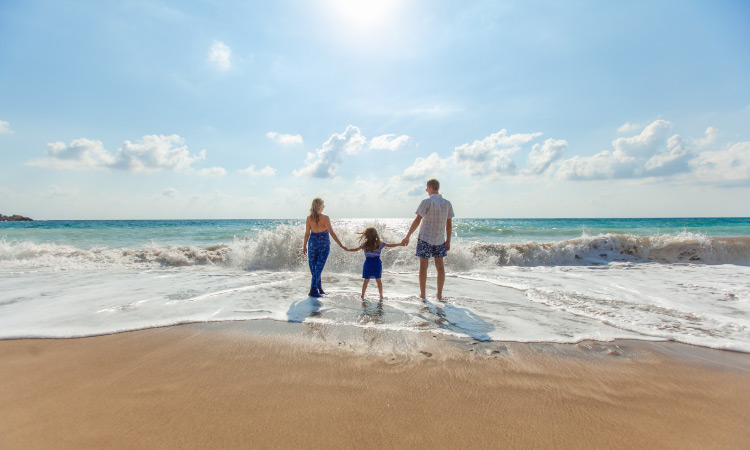 We're right in the middle of summer vacation and we know many of our patients and their families are gearing up to have fun in the sun all over the world. However, don't let the excitement of visiting a new place keep you from great oral health! Today, Dr. Hunsaker and our Midtown Dental team want to share a few tips on caring for your teeth this summer.
Plan Ahead

As they say, an ounce of prevention is worth a pound of cure! Schedule your next cleaning and checkup to prepare for your next vacation. This way, Dr. Hunsaker can treat any potential issues before you leave to ensure your teeth are in great shape to travel.

Don't Forget Your Routine

Even though you are on vacation, the cavity-producing bacteria in your mouth are still hard at work! Be sure to keep up with your regular oral hygiene routine by brushing your teeth twice daily for two minutes each time and flossing every day. Travel-sized products can make packing your dental tools a breeze. If you use an electric toothbrush, remember to pack your charger! Moreover, check that your kiddos have packed their dental tools too.

Eat Treats in Moderation

Don't forget about the importance of your diet when it comes to dental health! It's okay to indulge in the occasional sweet treat, but be sure to drink plenty of water to help protect your teeth from decay and include tooth-healthy foods in your vacation menu that will promote strong teeth, like dark green leafy veggies, carrots, apples, and cheese. Additionally, consider chewing sugar-free gum after meals to help wash away residual food particles.

Do Your Research

Just in case the unexpected occurs, have a plan for a dental emergency. Ask friends or family or do some research online to find an emergency dentist at your vacation destination. This way, you can rest easy knowing that you'll be ready in the event of a dental emergency.
Ask Our Team for Additional Dental Travel Tips!
With a little preparation, you can take steps to make your dental care go as smoothly as possible during your vacation, leaving you more time to enjoy your friends, family, and relaxing! To schedule your next visit at Midtown Dental before you leave for vacation, contact our office today.
Contact Us