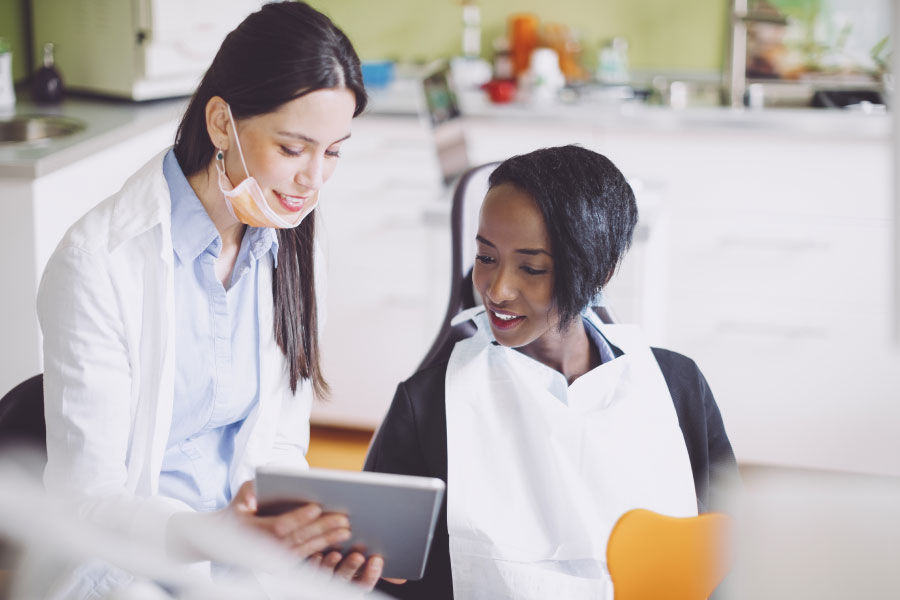 If you have dental benefits, you don't want to let them go to waste in 2022! At Midtown Dental, we offer a variety of financing options to keep our treatments flexible and affordable. If you have dental insurance, here's how you can put your benefits to good use at our Logan, Utah dental office this year.
Schedule Your Twice-Yearly Dental Appointments
Many dental insurance plans cover at least a portion of your routine cleanings and examinations, which dentists recommend you schedule for every six months. Apart from brushing and flossing your teeth every day, these cleanings and examinations are essential to maintaining your oral health. Don't miss out on your coverage for these treatments!
Get a Head Start on Restorative Treatment
Restorative care is usually done over the course of multiple visits. While coverage for restorative treatments vary between insurance plans, you might have some coverage for restorative treatments. If you've been holding off on getting dental implants, crowns, or bridges, don't wait! You can get started with your treatment in 2022 especially if you haven't reached your annual maximum, and then dip into your 2023 coverage once it renews.
Ask Your Dentist About What Else You Can Get Ot of Your Benefits
Our staff at Midtown Dental will always do our best to maximize your coverage and benefits. If you're curious about what other treatments you may have coverage for, just ask! We would be more than happy to help to work with your provider to understand your benefits coverage so you can take advantage of them and support your healthy and beautiful smile.
Affordable Dentistry in Logan, Utah
Don't have dental insurance? No problem! At Midtown Dental, we also offer an in-house dental membership plan for both individuals and families. Enjoy no yearly maximums, deductibles, claim forms, pre-authorization requirements, pre-existing condition limitations, or waiting periods.
Contact us to learn more about how we can help you make your dental treatments affordable and to schedule an appointment!
Contact Us