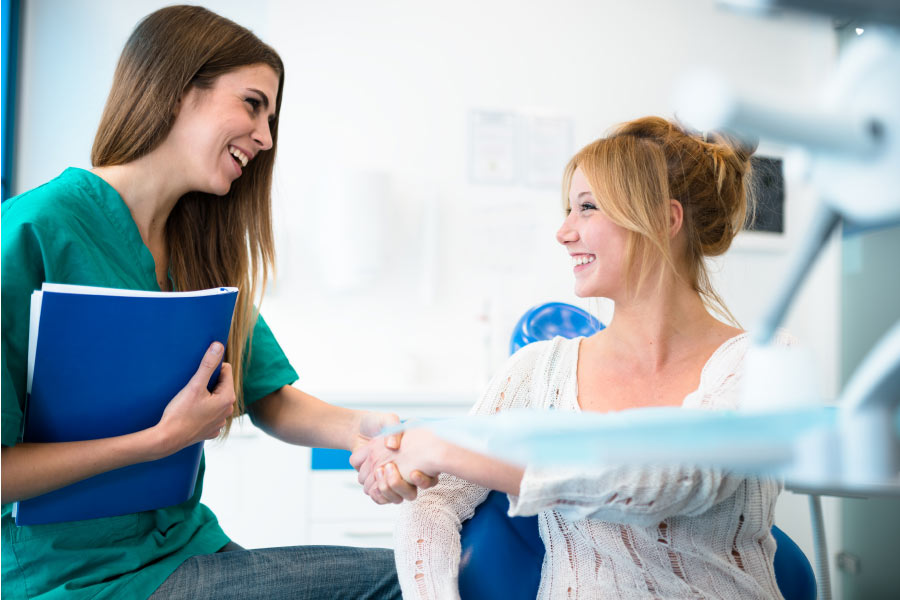 Dr. Hunsaker and our team recommend patients visit our Logan dental office every six months. While every six months is a general guideline, there may be signs that it's time to see your local Logan dentist sooner. So don't let your oral health fall by the wayside. Here are four signs to see us!
1. It's Time for Your Routine Visit
Do you remember the last time you scheduled a dental cleaning and exam? Even if you don't have symptoms, routine visits are important because they can help prevent problems from developing and treat existing symptoms.
2. You Have Tooth Pain
While it may be minimal, tooth pain, sensitivity, or aches is not something you want to ignore. It's important to have any type of tooth pain checked out as soon as possible. Tooth pain can be a sign of a cavity or something worse.
3. Your Gums Are Bleeding
Caring for your gums is just as important as caring for your teeth! If you notice bleeding when you brush and floss, you may be experiencing a sign of gum disease. Gum disease causes tooth loss in adults. Early warning signs like bleeding gums should not be ignored in case of issues in the future.
4. It's a Dental Emergency
Whether it's a tooth causing pain, bleeding gums, or a chipped tooth, these things can lead to worse problems down the road. In some cases, where you can't eat, speak, or continue daily activities, then it may be a dental emergency. Dental emergencies are time sensitive, so don't wait too long to see our local Logan dentist!
Logan, Utah Dental Care
Our Logan dentist offers comprehensive, experienced dental care to patients of all ages. We're proud to keep patients smiles healthy and to provide customized treatment plans. Give us a call if it's time to see a local Logan dentist!
Contact Us