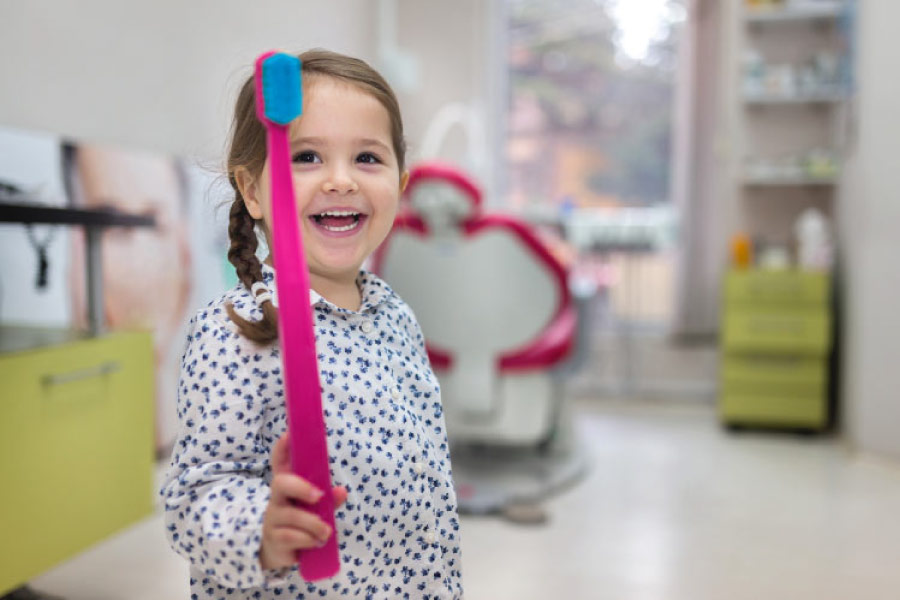 Dental anxiety is a common problem for patients of any age. However, avoiding the dentist and skipping treatments due to dental anxiety can lead to oral health problems that may require more invasive dental work. If your child struggles with dental anxiety, we're sharing three tips to help!
1. Start Dental Care Early
The American Academy of Pediatrics (AAP) recommends parents take children for their first checkup with a pediatric dentist after their first tooth sprouts or by their first birthday. Not only does this teach you how to care for your child's smile until they are old enough to brush, but it also helps children get comfortable in the dental setting and feel less anxiety in the future.
2. Tour Our Office
We know a lot happens in a dental office. If your child is not a fan of making friends with others or curious about things they see, ask about staging a meet and greet to get to know us. Our team understands that young children may want to ask questions about our technology or feel more comfortable returning to a familiar face and would be happy to meet them!
3. Bring a Toy or Blanket
Does your child have a favorite toy or blanket? Bring one of their favorite items to allow your child to play in the waiting room or accompany them in the dental chair. You can play along or let them know this item is helping them through their visit.
Are You Looking for a Kid-Friendly Dentist?
Is your child struggling with dental anxiety or has expressed fear of the dentist? We can help. At Midtown Dental, we offer dental care for kids in a comfortable environment. With the right planning and environment, dental visits can become an easy and enjoyable experience for both kids and parents. Give our office a call to schedule an appointment!
Contact Us