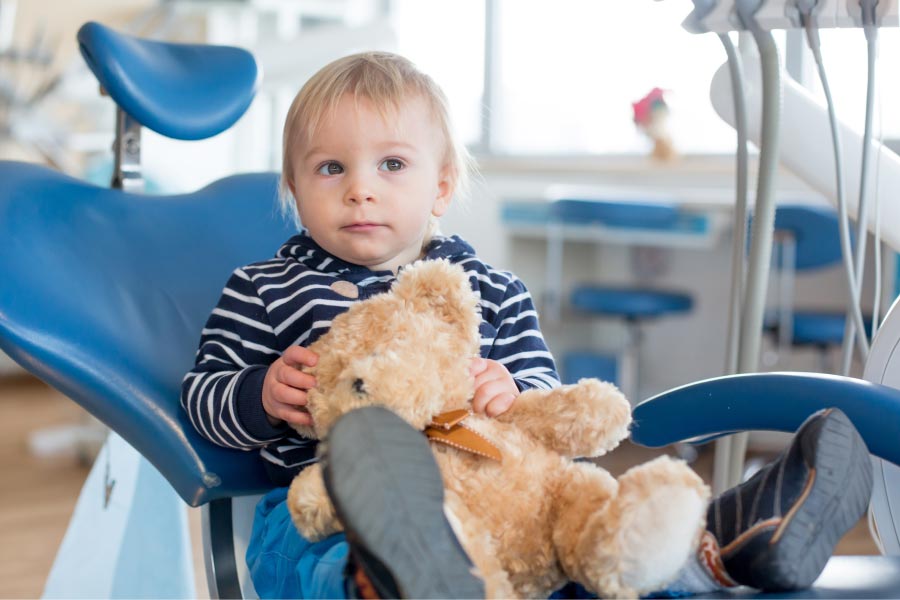 Dental visits can be scary for little ones — there are new people, sights, and sounds to take in every time they visit the dental office. At Midtown Dental, we enjoy caring for young patients and strive to make a comfortable, exciting atmosphere for each and every one of them.
But there are also measures you can take to make dental visits fun for your kids too. Below are some of our top tips and tricks that'll be sure to leave a big, bright smile on their faces!
Use Vocabulary They Can Understand
If your child asks you questions about their treatment, using big words they can't understand may cause confusion or panic. Instead, lighten the mood by using words they can easily understand. For example, say "pictures" instead of "x-ray" to help make the process less scary for your child.
Stress the Importance of Dentist Visits
Your child may be too young to understand the importance of visiting the dentist, so it's always helpful to explain it to them. Tell them that they're going to the dentist to help them keep their beautiful smile healthy and bright!
Bring a Bit of Home with You
If your child has a favorite toy or blanket they seek comfort in, bring it along with you to your appointment. It also helps to talk to your child while they're in the dental chair to give them a sense of calm. Our office has TVs in treatment rooms and offers comfy pillows and blankets to help your child feel at home in our care.
Keep Up the Routine at Home
Don't wait until your child's dental appointment to let them know how important it is to care for their smiles. Let your child in on your dental care routine at home by letting them watch you brush and floss your teeth regularly (or even better, synchronize your dental routines!). Your child wants to follow your lead, so let them know how much you enjoy going to the dentist too!
Comfortable & Affordable Family Dentistry in Logan, Utah
Midtown Dental loves seeing patients of all ages. We offer a comprehensive range of services to meet the needs of all patients and would be honored to care for your family's smiles. We offer state-of-the-art digital technology to help deliver the most precise care and offer convenient block scheduling so you don't need to make back-and-forth trips to see us. We also offer flexible financing for the whole family to help our treatments meet your budget. Contact us today to schedule an appointment!
Contact Us