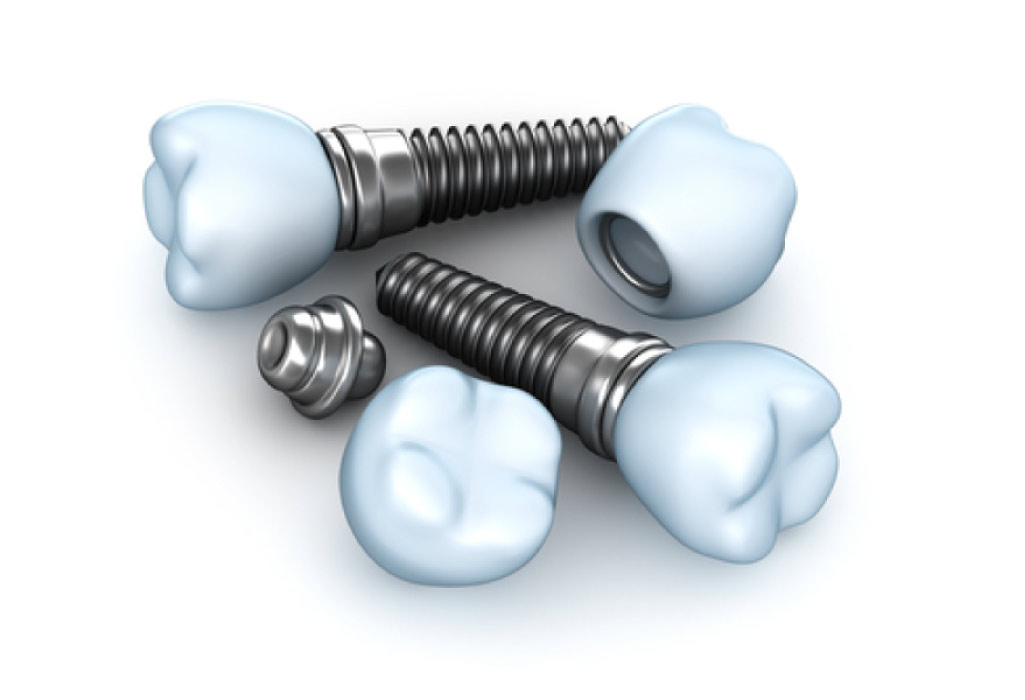 One of the best ways to replace a missing tooth is with a dental implant, which acts as both a replacement tooth root and replacement tooth anchored securely into your jawbone. Below, we'll outline the dental implant process at Midtown Dental so you can determine if dental implants are the right fit for you.
What Is a Dental Implant?
A dental implant is composed of a titanium rod that is inserted under the gumline and fuses with the jawbone, acting as a replacement tooth root, and a crown, bridge, or dentures anchored to the rod to act as replacement teeth.
Because dental implants must fuse to your jawbone to anchor them, you must have adequate jawbone strength in order to be a candidate for dental implants. Otherwise, your dentist may perform a bone graft to help build bone along your jaw and strengthen it.
The Dental Implant Process
The dental implant process occurs in phases. During your first appointment, your dentist will insert the titanium rod under your gum line to begin the process. Over the next few weeks, that rod will begin to fuse to your jawbone.
During your next appointment, your dentist will make an incision under the gumline to expose the titanium rod. They will then attach the dental crown, bridge, or implant-supported dentures to the titanium rod in order to secure and complete your implant.
After a few months of treatment, you'll be left with a permanent, secure, and natural-looking tooth replacement!
Benefits of Dental Implants
Dental implants are one of the most safe and durable restorative treatments. Some of the benefits of dental implants include:
No detectable difference between implant and natural teeth
Helps you chew, talk, and smile without any fear that your teeth aren't securely in place
Prevents surrounding teeth from shifting
Does not require any special maintenance
Can last a lifetime if well taken care of
Maintains your facial shape
Affordable Dental Implants in Logan, Utah
Don't let one or more missing teeth stop you from enjoying your smile to the fullest! If you are curious about dental implants, we encourage you to schedule a consultation at Midtown Dental today. Dr. Hunsaker will work with you to determine if dental implants are the right option for your smile and your budget. We look forward to your visit!
Contact Us