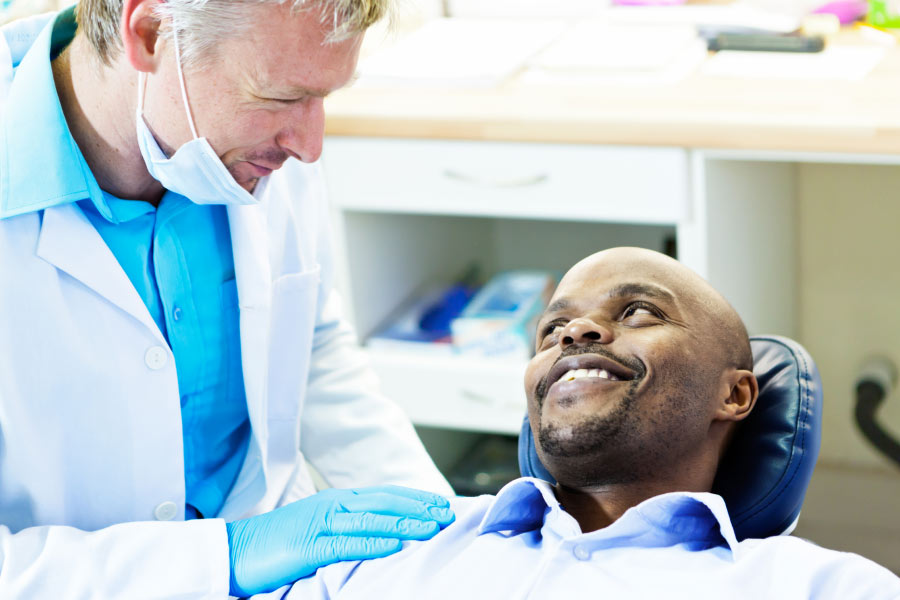 Because of how closely they replicate real teeth, dental implants are a popular tooth replacement. They consist of a titanium post implanted in your jawbone and a tooth replacement that fits on top. What should you expect during this procedure?
The Consultation
The first step is determining if you're a good candidate for implants. We'll examine your mouth, discuss your lifestyle and goals, and go over your medical history. You'll need to be in good oral health and have good jawbone density. During a consultation, we'll also decide what type of restoration works best for you. If we're replacing a single tooth, a crown is often the best tooth replacement. We also offer implant-supported bridges and implant-supported dentures.
The Procedure
Getting an implant requires oral surgery. We'll place the metal post (the implant itself) deep in your jawbone. As it heals, a process called "osseointegration" fuses the post to your jawbone, mimicking the missing tooth root. It can take a few months until you're healed enough for the artificial tooth replacement. Implants have a very high success rate, but if there are problems, we can often try to place the implant again at a later date.
The Recovery
After any oral surgery, there's a recovery phase. You may need pain medications or antibiotics. You should also take it easy and stick to soft foods for a while. Symptoms like swelling, bruising, mild bleeding, and discomfort are common. If you feel severe pain, experience a fever, or are concerned about anything, please contact us right away. We'll always provide detailed after-care instructions that help ensure a smooth recovery.
Dental Implants at Midtown Dental in Logan, Utah
Dental implants are the most natural-looking and natural-feeling tooth replacement offered today. Because the process involves surgery and recovery time, getting an implant takes longer than other options, but it's worth it for many people. If you have any questions or want to schedule a consultation with Dr. Hunsaker, please contact us today!
Contact Us