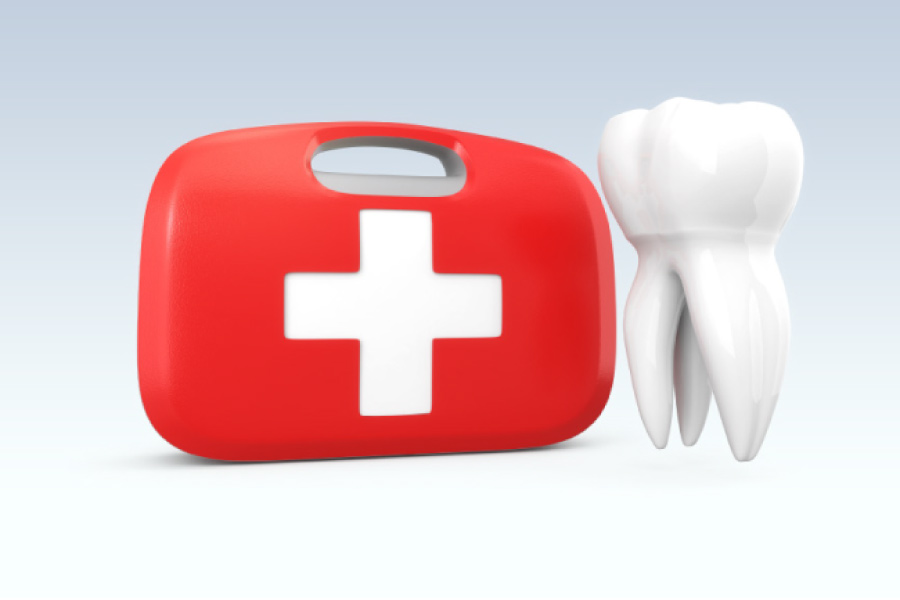 Dental emergencies often happen without warning. Cost is the last thing you want to worry about when you need immediate treatment. If you have dental insurance, will your plan cover emergencies?
Insurance & Emergencies
The good news is that most insurance plans cover at least some part of emergency care. You may be responsible for a co-pay, deductible, or some percentage of the treatment. How much you owe depends on the treatment, which can vary significantly based on the emergency you're dealing with. Treating a chipped tooth will cost less than treating a knocked-out tooth. To get a general idea of what your insurance will pay, take a closer look at your plan's coverage of emergencies or after-hour care. Our financial coordinator can find that information for you, too.
What Qualifies as an Emergency?
Anytime you feel severe pain in a tooth, your gums, or your jaw, you want to give us a call. Here are the most common types of emergencies:
Throbbing, persistent toothache
Lost permanent tooth
Chipped or cracked tooth
Broken crowns, bridges, or dentures
Sudden pain in your jaw
An abscess
What If I Don't Have Dental Insurance?
We want to make dental care – including emergency dentistry – as affordable as possible for our patients. We accept CareCredit financing, which is a third-party financing option that works like a credit card for healthcare expenses. With low and zero-interest plans, you can break the cost of treatments into affordable monthly payments. CareCredit can be used at the dentist, doctor, and even veterinarian. We also offer an in-house dental membership plan that covers 100% of preventative services like X-rays, cleanings, and exams. Members get 25% of other treatments like fillings, crowns, and extractions.
Emergency Dentistry at Midtown Dental in Logan, Utah
Dental emergencies are stressful enough without worrying about how much treatment costs. Thankfully, most insurance plans include emergency dental care. As soon as you notice symptoms of an emergency, please call Dr. Hunsaker and the team. Waiting too long can make the problem worse and more expensive. If you have any questions about your insurance coverage or our services, please contact us today!
Contact Us