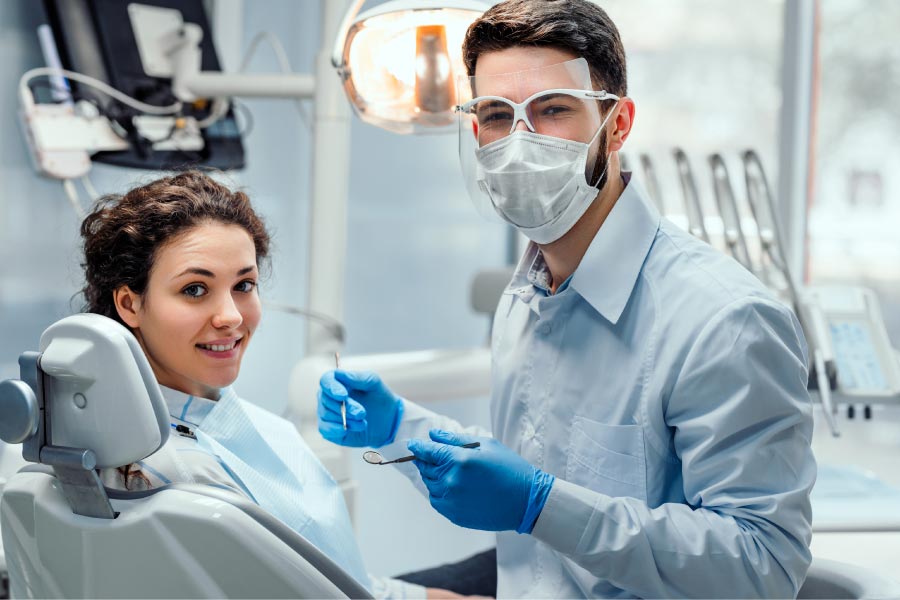 If you feel scared or anxious about going to the dentist, you're not the only one. Researchers estimate that between 50 and 80 percent of Americans experience some level of dental anxiety. Whatever your reason for feeling dental anxiety, our team at Midtown Dental is here for you. We want to share a few tips to make your office experience as comfortable as possible.
Talk to Us
First things first: we can't help you manage your dental anxiety if we don't know about it. When you make your appointment, let our team know that you're feeling nervous about your visit. You can remind us when you arrive for your appointment, too. Dr. Hunsaker and our team will take extra care to explain what will happen during your appointment and make sure to answer any questions you might have.
Use a Distraction
Sometimes, taking your mind off being at the dentist's office is the best way to limit dental anxiety. During your appointment, you're welcome to listen to music, a podcast, or a book on tape. Some of our patients find it helpful to bring a stress ball or fidget spinner to distract them while in our office.
Try Mindfulness Techniques
Mindfulness techniques are a great way to combat anxiety. You can practice breathing exercises, visualization techniques, or whatever works for you. One of our favorite exercises is a body scan. Starting at your head, concentrate on relaxing your muscles, one body part at a time.
Consider Our Sedation Dentistry Options
Because we don't want dental anxiety to prevent our patients from getting the quality dental care they deserve, we are proud to offer multiple sedation dentistry options. When you make your appointment, just let our team know that you want a sedation option during your visit and we'll walk you through the process.
Midtown Dental is here for all your oral health needs. To ask our team any questions or to schedule your next appointment, call our office today!
Contact Us