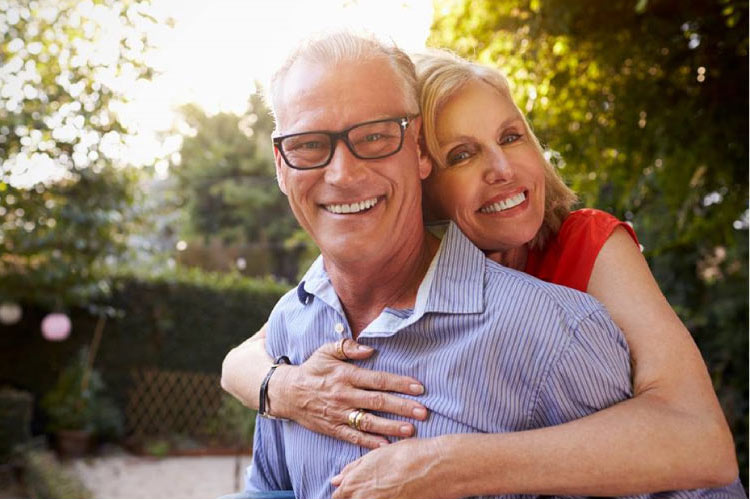 If you are missing the majority of your teeth – or all of them – dentures will give you back your smile. They also give you back functionality, so it isn't just about your appearance. Will dentures feel like your natural teeth? Are they custom-made?
How Dentures Are Designed
Here at Midtown Dental, we offer two types of dentures: full and partial. With full dentures, we replace a complete arch of teeth. Full dentures are made by taking an impression of your mouth, so they fit on your gumline with the aid of extra-strength denture adhesives.
If you still have some teeth left, partial dentures replace only the ones that are missing. Partial dentures have a metal piece that connects to the teeth you still have, so the dentures are supported properly.
Over time, your bone density can change. This means your dentures – whether they are full or partial – will no longer fit quite as well. The solution is to come in and see us for another denture fitting. Because of dentistry advancements, both kinds of dentures today look and feel a lot more natural than dentures from the past.
Implant-Supported Dentures
If your dentures are slipping around during the day and they don't feel comfortable, we also offer dental implant placement for improved stabilization. What are dental implants? They are small titanium posts that go into your jawbone, so they act as tooth roots. When you put in your dentures, they snap into place on the dental implants, giving you a more secure fit. Depending on your bone health, we will put in between 4-8 implants.
What Do Dentures Feel Like?
Though dentures are custom-made to fit into your mouth, they do take some getting used to. Eating and speaking with dentures in takes a bit of practice. The muscles in your tongue and cheeks need some adjustment time as they learn to hold your dentures in place. Some soreness might occur, but if your mouth feels irritated, please give us a call.
Get Your Smile Back with Dentures From Midtown Dental
When you get dentures from Midtown Dental, you can get your smile back whether you need full or partial dentures. During a consultation, we'll answer any questions you might have. Dr. Hunsaker and the team are committed to providing the best customer service and care, so if you want to restore your smile, don't hesitate to come visit!
Contact Us