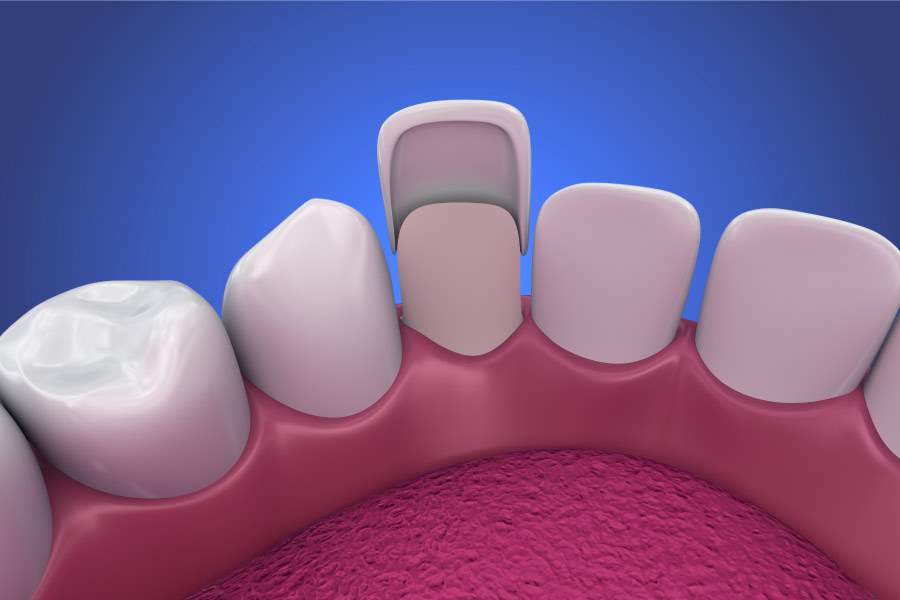 Dental veneers are fingernail-thin porcelain shells that cover the front of your teeth. Because we shave off a bit of enamel to bond them, veneers are permanent. When should you consider getting this treatment?
What Do Veneers Fix?
If you want a more even, beautiful smile, you should consider veneers, especially if you're always getting cosmetic treatments like teeth whitening and you want a permanent solution. Veneers hide a variety of imperfections like deep discoloration, small gaps, chips, cracks, teeth that are too long or too short, and more.
What's the Dental Veneer Process Like?
Before you get veneers, we'll need to check your oral health and address any problems like tooth decay or early gum disease. Once we're sure your teeth and gums are healthy, we'll design your customized veneers. We'll also remove a thin layer of tooth enamel before bonding the shells. This helps the veneer bond better. You should care for your veneers by brushing, flossing, and visiting the dentist at least every six months. Veneers that are cared for can last up to 15 years!
How Much Do Veneers Cost?
The price of veneers depends on factors like how many you get and if you need other restorative treatments. Because veneers are cosmetic, most insurance plans won't step in to help pay the cost. Our office can check your plan to be sure. We also offer multiple financing options like CareCredit third-party financing, which breaks the cost of veneers into manageable monthly payments.
Dental Veneers at Midtown Dental in Logan, Utah
Anyone who wants a whiter, straighter, and more beautiful smile should consider dental veneers. They're a great permanent treatment you maintain with a normal oral hygiene routine. If you have any questions or want to book a consultation with Dr. Hunsaker, please contact us today!
Contact Us