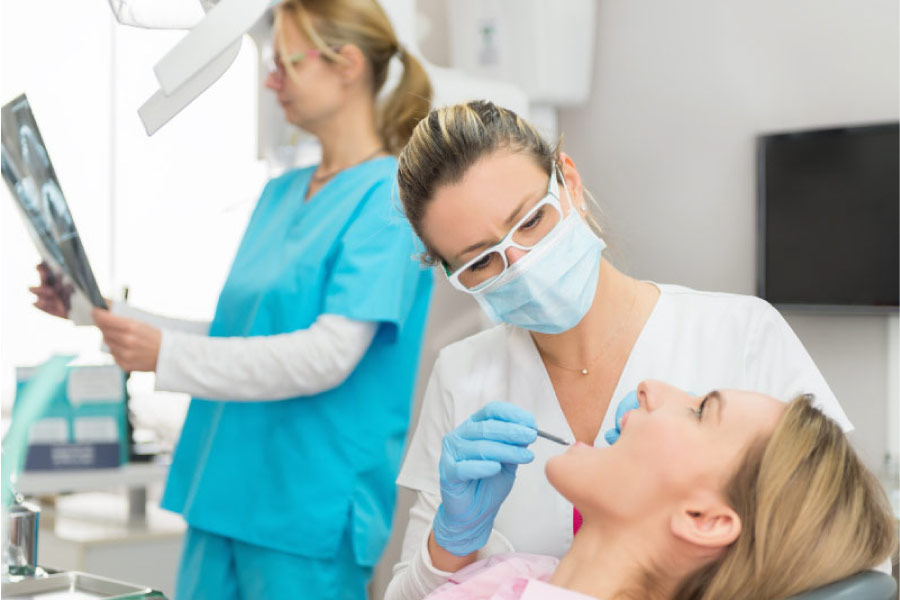 Composite dental fillings are used to replace areas of teeth that have been affected by tooth decay, and they are color-matched and shaped to blend in and look indistinguishable from the rest of the tooth. Our office uses the DIAGNOdent® cavity detection system to identify cavities when they are still very small, which typically means less of the natural tooth has to be removed, and a smaller filling can be placed. If you have one or more cavities and have never had a filling placed before, keep reading to see what getting a composite dental filling is like.
Your Appointment
There is nothing that you need to do prior to your appointment; we just ask that you aim to arrive at our office ten minutes early as usual. If you are nervous about your appointment, there are several comfort options that our office provides to make your experience more relaxed and pleasant. Getting cozy with a pillow and blanket, listening to music, or watching TV or a movie during your treatment can help pass the time and be a great way to tune out what is happening around you.
Once you've gotten comfortable and our team has had a chance to answer any last-minute questions you may have, we will use a local anesthetic to completely numb the tooth and the area around it. Local anesthetic is great for reducing or eliminating pain, but it's likely you will still feel some pressure on the tooth as it's being worked on. The next step in the process involves carefully drilling away the decayed area. A gel will be used to clean the area, and your custom filling will then be placed. The filling is then sealed, and a bonding light is used to harden the filling. The last step involves making final modifications to ensure the filling blends in and doesn't feel any different from the rest of the tooth.
Aftercare
Since fillings are among the less invasive restorative dental treatments, there is not much you have to keep in mind in terms of aftercare. Your mouth will likely still feel numb after you leave our office, so we recommend that you avoid eating until the feeling in your mouth returns so that you do not accidentally bite your tongue. Should you experience any pain or discomfort post-treatment, it shouldn't be anything that over-the-counter pain medication can't relieve. Taking it easy for the rest of the day is advisable if possible, and if you have any questions or concerns, you are welcome to contact our office for assistance.
Contact Us