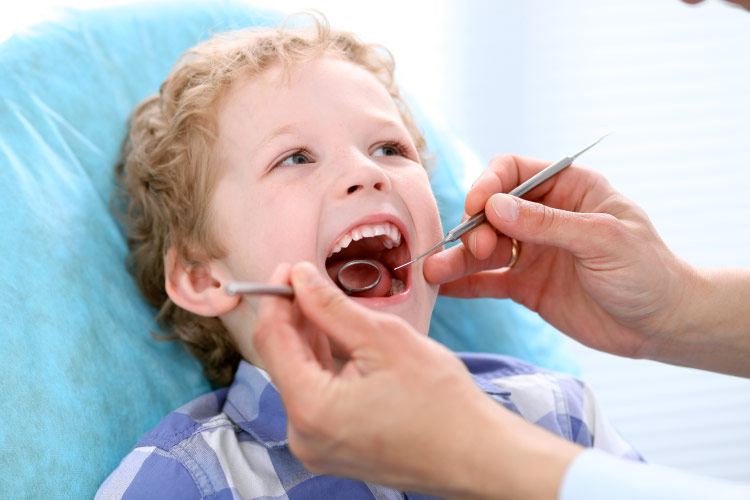 It seems like summer is flying by and before long you'll be getting the kids suited up with new clothes and stocked up on supplies for class. While you're doing your back-to-school prep, don't forget to schedule a dental cleaning and exam for your child! There are a number of benefits to taking care of this routine check-up before they start classes again, and here are a few:
No Missing Classes
When you schedule your child's dental appointment during the summertime, you won't have to worry about pulling them out of class to bring them to the dentist. That way, they can stay focused on learning when they're in school and won't have to spend time at home catching up on assignments.
Handle Issues Early for Better Concentration
If your kid has a dental issue, such as a cavity, it's better to get it sorted out before they're back in school. Otherwise, it's possible that the problem develops into something more troublesome or painful, which will just take away from their concentration in class.
Get Other Dental Services If Necessary
While you're at the dentist getting your kid their back-to-school check-up, you can also ask about other dental services they may need for the school year such as an athletic mouthguard. If your child plays contact sports like football or hockey, it'll be a good idea to have a protective mouthguard already ready so they can hit the ground running with their extracurricular activities.
Don't wait until the very end of summer to book your child's back-to-school cleaning and exam! Contact Midtown Dental today and one of our team members will be happy to set you up with an appointment.
Our dental practice has a variety of financial options to make it easy to pay for your family's healthcare, including dental insurance and payment plans. We also have a dental membership plan that's a great alternative for those without dental insurance. With membership in our in-house savings plan, your basic preventive care is completely covered and you'll get other services at a significant discount! Feel free to reach out to our team to learn more.
Contact Us